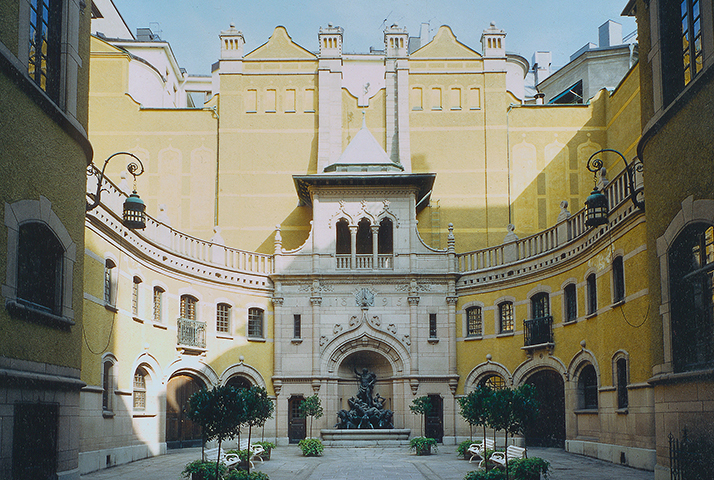 Wilhelmina von Hallwyl and her husband Walther moved into Hamngatan 4 in Stockholm in 1898. They were in their fifties and the children had flown the nest. Their newly built home measured a palatial 2,000 square metres, had 40 rooms and was designed by one of the most famous architects of the time, Isak Gustaf Clason.
Wilhelmina needed space for her substantial collections, Walther needed a proper office and they both wanted a home that suited their lifestyle. This included gold-plated taps, 16th-century tapestries and a Steinway grand piano with a custom-built shell.
Oysters, champagne and fourteen-course meals were all part of life at the palace. But an even more common feature was the students who came to document Wilhelmina von Hallwyl's collection of expensive antiques and art works, as well as everyday objects that she thought future generations might be interested in. Everything is noted down in large, leather-bound ledgers and the palace has been preserved just as it was in Wilhelmina's time. The garage houses the couple's old car, a black Daimler-Benz, and the stables still smell of horses.
Support the Hallwyl Museum
What you can do
Become a sponsor – of the museums in general or of a specific project. Contact us for more ideas.
For more information about what a partnership with the museums might look like, contact
Susanne Samuelsson, Strategic Partnerships and Alliances,
susanne.samuelsson(a)shm.se, +46(0)8-402 30 17