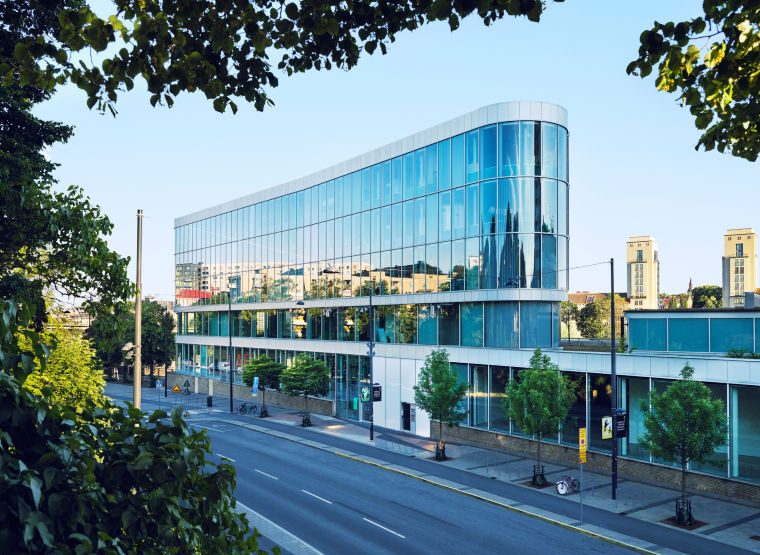 The purpose of the Swedish Holocaust Museum is to preserve and pass on the memory of the Holocaust. The museum is intended to deepen and develop knowledge of the Holocaust on a national level.
The Swedish Government has decided to establish the Swedish Holocaust Museum within the framework of National Historical Museums. The Holocaust is a defining event in European history, firstly for the millions who were persecuted and murdered, but also for postwar views on humanism and ethics. The establishment of a museum is an acknowledgement that, although not perpetrated on Swedish soil, the Holocaust is very much a part of Sweden's history and cultural heritage.
One vital point of departure for the museum is the stories of the survivors who came to Sweden. By exhibiting the stories and artefacts donated to the museum, we preserve and pass on the history of the Holocaust as it pertains to Sweden.
Building up the museum and its public activities
The Swedish Holocaust Museum will be formally established on 1 July 2022. During the first year, digital activities, lectures and programmes will be offered to the public, preferably in collaboration with several different organisations and in various parts of Sweden. This means that the museum's activities will be launched gradually even while there is no specific site at which to visit the museum.
The first exhibition is scheduled to open in June 2023 on the museum's temporary premises at Torsgatan 19 in Stockholm. The museum will operate from Torsgatan for at least five years while a permanent site for the museum is being sought.
Address
Visitor Address
Torsgatan 19
113 21 Stockholm
Post Address
Statens historiska museer
Swedish Holocaust Museum
Box 5428
114 84 Stockholm
Sweden
Delivery Address
Budcentral
Lastkajen, Lokstallsgatan 1–9
113 21 Stockholm
Contact
Katherine Hauptman – Museum Director
Swedish Holocaust Museum
Phone: +46 (0)8-519 556 70
Mejl: katherine.hauptman@shm.se
Anton Wigbrand – Press Officer
+46(0)8-519 557 50
anton.wigbrand@shm.se
Photo: Ola Myrin, Swedish Holocaust Museum/SHM.